Recruiting bonanza; Common good; Pear trees

STATEHOUSE REPORT |  ISSUE 20.52 |  DEC. 31, 2021
BIG STORY: A look at a hiring bonanza during low unemployment
NEWS BRIEFS:  Highway fatalities increase in 2021 in S.C.
LOWCOUNTRY, Ariail: Choices
COMMENTARY, Brack: Start acting more for the common good
SPOTLIGHT:  S.C. Farm Bureau
MY TURN, Street: How I learned to stop worrying and love the Bradford pear 
FEEDBACK: Send us your thoughts

MYSTERY PHOTO: Old white building
GREAT GIFT: 
Looking for a great holiday gift?  What about the fun history,
350 Facts About Charleston
?  Only $20 in print – and now $9.99 as an ebook.
DONATE TODAY: 
We're proud to offer
Statehouse Report
for free.  For more than a dozen years, we've been the go-to place for insightful independent policy and political news and views in the Palmetto State. And we love it as much as you do. 
But now, w
e can use your help
.  If you've been thinking of contributing to
Statehouse Report
over the years, now would be a
great time to contribute
as we deal with the crisis.  In advance, thank you.
NEWS  
A look at a hiring bonanza during low unemployment
By Andy Brack  |  At a time when many South Carolina employers are complaining about the lack of people they can hire, there's a lesson to be learned from Nephron Pharmaceuticals in Lexington County:  Be creative, fun and flexible, and you just might get the workers you need – even during the holidays.
"We've onboarded so many people I just bought another bus to get people from the parking lot to the employee entrance," said Nephron CEO Lou Kennedy in an exclusive interview.  
In the last five weeks, Nephron has hired 1,600 part-time employees to augment its full-time work force of 1,200 workers and 800 part-time staff in an all-out effort to produce 30 million vials of reagents used in COVID-19 kits as well as assembling millions of COVID-19 test kits sold in pharmacies.
"We've ramped from 20,000 kits on the first day to 2 million at the end of the first month," Kennedy said.  "We onboarded 1,600 people in the last five weeks with people of all ages of all shapes and sizes.  I think that is remarkable given the employment challenges of the whole country and South Carolina."
Just last week, the state Department of Employment and Workforce announced the state had more people employed than in any time of its history, which, in turn, meant an uber-low unemployment rate of 3.7 percent.
"The November employment numbers show that we have 2,317,620 people employed, which is 4,302 more than the previous high in October of 2019. And is 18,279 more than the pre-pandemic level in February of 2020," said S.C. Department of Employment and Workforce Executive Director Dan Ellzey in a press release.  
"Along with the rise in people employed, we also have a significant decrease in the state's unemployment rate. The November number is 3.7 percent compared to the October number of 3.9 percent. 3.7 percent is a post-pandemic low. In 19 months, our state dropped 7.8 points in its unemployment rate, from 11.5 percent in April and May of 2020 to the current rate," he said.
In the middle of this employment environment, Nephron launched an effort to hire 2,500 temporary workers to fuel its COVID-19 packaging project.  Some might say "daunting." Others might say it would never work.
But they haven't met Kennedy, whose energy is infectious and whose drive inspires team-wide excellence. So how have they done it?  Through a blend of creativity, flexibility, competition and what she called "funky" outside-of-the-box thinking.
They attracted college fraternity and sorority members with part-time, flexible hours and contests to make the most number of kits.  They reached out to local high schools and helped kids write resumes. They mined talent from area baseball, basketball, cheerleading and other sports squads.  They posted flyers in elevators.  They asked teachers who already worked part-time at Nephron to spread the word in churches and community groups to people who might want to work two hours a day to several to make a little extra holiday cash.
"Then they get caught up in the fun and competition of it and, all of a sudden, they're bringing five or 10 of their friends," Kennedy said.  "It's been a real grassroots effort."
The company also tries to make the work experience, which starts around $15 per hour, similar to that of an Uber driver by paying part-time project workers immediately after a shift through an online account.
"It's just a real holiday story where you can roll up your sleeves," Kennedy said.  "And here's something we can do to get this country back to some sort of normalcy" by making more test kits to help the fight to smother the pandemic.
"You've got kids and their grandparents working on the same project," she said.  "There are senior citizens.  We've got aunts, uncles.  It's like the Grinch story – the whole community of Whoville is down here" working together.
There's another benefit: The effort to get more part-time help for the COVID-19 project is helping to fill other positions.
"The beauty of it is we've been able to identify out of this pool of temporary workers some full-time workers.  And we've onboarded full-time-ers," she said.  "It's been a recruiting bonanza."
NEWS BRIEFS  
Highway fatalities increase in 2021 in S.C.
By Andy Brack  |  More people died on South Carolina highways in 2021 than in any year since 2018.  
With one week left in the year, the number of people who died in traffic accidents across the state rose to 1,068 people on Dec. 22 following an evening wreck on U.S. Highway 76 in Newberry, according to the S.C. Department of Public Safety.  In 2020, 1,067 people died on S.C. highways, compared to 1,006 in 2019 and 1,036 in 2018.
There also have been more fatal crashes in 2021 – 991 wrecks involving fatalities – than in the three previous years. The number of pedestrians killed in wrecks – 173 people – is fewer than the 187 who died in 2020, but higher than the 165 who died the year earlier.  Records also show 148 motorcyclists died this year, compared to 116 in 2020, and 18 bicyclists died, two more than the year before.
Lance Cpl. Nick Pye of the S.C. Highway Patrol's Charleston office said most highway deaths can be prevented.  
"We work very very few fatalities that couldn't have been avoided," he said.  "When somebody is going 20 or 30 miles above the speed limit (and dies), that could have been prevented."  
Pye said the top three factors involved in highway deaths include accidents featuring speeding, distracted driving or driving under the influence.
 "Anytime you throw in somebody not wearing a seatbelt in there, the chances are higher of something going wrong," he said.  
In other recent news: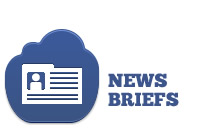 Biden nominates S.C.'s Child to federal appellate bench.  President Biden has nominated U.S. District Judge Michelle Childs of South Carolina to serve on the federal appellate bench for the District of Columbia.  Childs, who has served as a federal judge since 2010, has a law degree from the University of South Carolina and a master's degree in law from Duke University.
COVID-19 cases are spiking.  State health officials say the number of COVID-19 cases is much higher now than it was in June as residents may face long lines to get tested due to holiday schedules.  "In June of 2021, we were seeing fewer than 100 new cases a day, now we are seeing more than 2,000 more cases a day," Dr. Jane Kelly, assistant state epidemiologist, told WIS TV.   The percentage of positive COVID-19 tests was reported at 11.1 percent yesterday, officials said.
Clyburn reports breakthrough case of COVID-19. U.S. House Majority Whip Jim Clyburn of South Carolina has tested positive for the coronavirus, according to the Associated Press. Clyburn, 81, announced Wednesday he is fully vaccinated with a booster and has no symptoms. The announcement comes a week after President Joe Biden visited South Carolina State University. Biden, who reportedly was exposed to the virus last week, has tested negative.  Across the state, the percentage of people testing positive for COVID-19 is rising.
Education leaders, advocates ask for raises for teachers, bus drivers. The state Education Department is asking South Carolina lawmakers to increase pay for all teachers by 2 percent next school year. More: How the state ed department wants to dole out raises.
S.C. school reform bill killed by COVID after hitting strong crosswinds. Efforts to reform the classroom peaked just as a pandemic seized the world — people died, and students lost so much critical learning. Suddenly, the education policy everyone debated was whether students should have to wear face masks in school.
Additional $1.3B in federal funds for state roads to require infusion of state taxes. South Carolina is slated to receive an additional $1.3 billion in federal highway funding over the next five years, but getting it depends on the Legislature ponying up more in state taxes.
Former S.C. House leader released from prison. Jim Harrison, a former Republican leader in the S.C. House, was released from prison by the state parole board after serving less than six months of his sentence.
Harpootlian gets U.S. Senate nod to be ambassador to Slovenia. The U.S. Senate has confirmed Columbia attorney Jamie Lindler Harpootlian, wife of state Sen. Dick Harpootlian, to be ambassador to Slovenia.
S.C. House releases proposed congressional map that further splits SC-1. Two proposed maps of changes to S.C. Congressional District 1 have been released by the S.C. House to reflect changes in population growth in South Carolina. Both proposals break up S.C.-1 and move large parts of Charleston into S.C.-6, a move that some have called gerrymandering to protect the Republican incumbent in S.C.-1.
S.C.'s Rice says he regrets objecting to 2020 election results. Seventh District U.S. Rep. Tom Rice of South Carolina says he regrets voting against certifying the 2020 election results, yet he was one of 10 Republicans who voted to impeach then-President Donald Trump for failing to intervene when a mob of his supporters caused a riot on Capitol Hill to stop the certification of election results.
Ridgeville Republican resigns immediately from S.C. House. S.C. Rep. Mandy Kimmons is leaving the S.C. House after serving three years. She made the announcement Tuesday on her social media page, saying she wanted to spend more time on her legal career and serving her community.
LOWCOUNTRY, by Robert Ariail
Choices

Cartoonist Robert Ariail always has an interesting take on what's going on in South Carolina.  His weekly "Lowcountry" strip is originally drawn for our sister publication, the Charleston City Paper.  Love the cartoon?  Hate it?  What do you think:  feedback@statehousereport.com.   
COMMENTARY   
Start acting more for the common good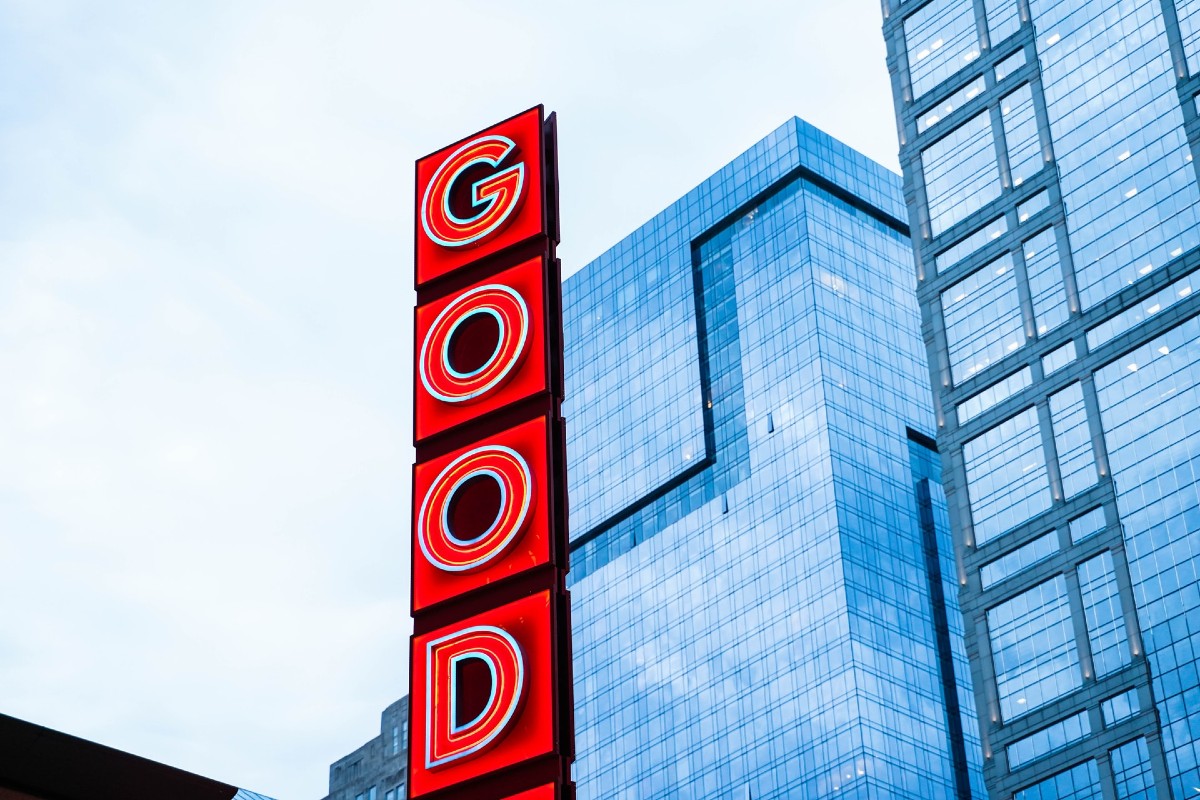 By Andy Brack, editor and publisher  |  Recent legislative sessions have been wholly unspectacular in terms of lifting up South Carolinians.  It's as if the whole notion of "common good" has flown the Statehouse coop.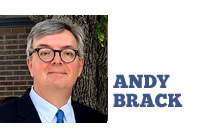 Adults who voluntarily got vaccines for polio, diphtheria, tetanus, whooping cough, measles and mumps have gone off the rails about inoculating people for coronavirus and worked actively to stop healthful practices (masks) to cut the spread of the virus.  Education reform withered on the vine.  Expanding health insurance for the poor continues to languish in South Carolina.  Tax fairness and equity has been ignored.  Even closing a gun loophole to make sure bad people don't get guns has gone nowhere.
So here's a policy booster shot:  Legislators must act in the public interest for the common good, not to legislate in the interest of a political party, a district or a personal belief system.  Republicans in control need to do more talking with Democrats, not at them.  Democrats need to point fewer fingers and try to find better compromises.
Here's our annual list of Palmetto Priorities – policy proposals that South Carolina lawmakers should use as a map to promote the common good.  Without such a map, we wrote in 2009, "you will flounder in proposal after proposal."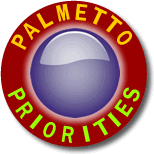 HEALTH CARE:  Is it right, particularly during a pandemic, that hundreds of thousands of South Carolinians still have no affordable or accessible health care that optimizes preventive care?  No.  Lawmakers need to fix the state's health care system — including totally overhauling the state's health agency — by expanding Medicaid, investing more in telehealth, helping rural hospitals and more.  Stop bickering about masks and individual freedom and, instead, think of the common good by staying out of the way of solid advice from health professionals.
EDUCATION:  Is it right that too many of our students go to underfunded, underperforming schools?  For teachers to need two jobs to pay bills? Nope.  The best economic development plan for South Carolina's future is to radically improve education, not nibble around the edges.  
JOBS: Small businesses are crying for help after the pandemic crushed local bars, restaurants, services and shops. We again urge legislators to develop a cabinet-level state post dedicated to adding and retaining 10,000 small business jobs per year.  And how about passing a minimum wage of $15 an hour so people can make a real living?
ENVIRONMENT:  Focus more on renewable energy and practical ways people can inject more green living into their daily lives: More solar power; offshore wind power production; incentives for solar living; and energy savings.
TAXES:  Is it right that more sales in South Carolina are exempted from sales taxes than those that are taxed?  Lawmakers must remove outdated special interest sales tax exemptions that cost billions in state revenue every year. Also work on overhauling the state's entire tax structure through re-implementation of reasonable property taxes and fairer sales and income taxes.
GUN REFORM:   Legislators need to move this year on a proposal to close the "Charleston loophole" to require at least five days to allow federal examiners more time for background checks. 
ROADS:  Gradual increases to gas taxes in recent years are making a difference, but with potholes still out there, there's a lot more work to be done.  Special emphasis needs to be made in boosting funding levels for more public transit in metro areas.
POVERTY: State legislators must develop an anti-poverty agenda that includes the jobs, education and health care components listed above to help lift the almost one in five South Carolinians in poverty into better conditions.  Republicans need to stop pandering for tax cuts that help the people at the top. Democrats need to be louder about ways to create more prosperity for everyone.
CORRECTIONS: There has been good progress in reducing the prison population in recent years but there are still issues that need to be addressed to improve staffing and facilities, particularly for juvenile offenders.
POLITICS:  One-party rule doesn't really work to foster innovation. Maybe that's why we're last on all of the good lists.  There's still time to change election maps in redistricting to make them fairer for all.
Let's get down to work to do what's been uncommon – acting for the common good.  Happy holidays and best wishes for an energized new year.
Andy Brack, editor and publisher of Statehouse Report, also is publisher of the Charleston City Paper. Have a comment? Send to: feedback@statehousereport.com.
SPOTLIGHT
S.C. Farm Bureau
Statehouse Report is provided for free to thousands of subscribers thanks to the generosity of our underwriters.  Today we shine a spotlight on our newest underwriter, S.C. Farm Bureau.  It is a grassroots, non-profit organization  that celebrates and supports family farmers, locally-grown food and rural lands through legislative advocacy, education and community outreach.
S.C. Farm Bureau's alliance of nearly 100,000 members includes everyone from foodies and fishermen to lawyers, restaurateurs, entrepreneurs, community leaders, and of course, farmers. By connecting farmers to the larger community, the organization cultivates understanding about agriculture's importance to our local economies.   The S.C. Farm Bureau explains its mission: "We deepen our collective knowledge of who, where and how food grows.  We empower people to make informed choices.  We grow mutually-beneficial relationships. And, we ensure the future of the family farms, locally-grown food and the rural South Carolina lands we love."
MY TURN
How I learned to stop worrying and love the Bradford pear 
By Lindsay Street, special to Statehouse Report  |  There is a saying that the best time to plant a tree was 20 years ago, and the second best time is now. But what about the tree you didn't have to plant? With minimal management, some trees — even one derided as invasive — can become a boon.
The burgeoning war on the ubiquitous, non-fruiting pear trees that adorn many South Carolina landscapes is unnecessary, expensive and potentially could do more harm than good. The state is banning the sale of Bradford pears in 2024 and is offering a bounty on its fragile bark. Like all wars, there is a moral message underpinning it: to save our wild native habitat, we must use everything at our disposal to rid the land of Bradford pears. 
That includes destructive herbicide, which can disrupt the soil balance, even when used as directed. Cut down a Bradord, apply Roundup, repeat. But there is another, gentler, less expensive way. 
My partner and I became stewards of 10 acres in Berkeley County in 2015. The land consisted of a much-abused cornfield and a timber tract. The last thing we wanted to do was spray more herbicide on a land that had had its fill of petrochemicals for at least four decades. But the neighbors that flanked the property had the maligned Bradford pears decorating their yards, blooming brilliant white in the early spring. 
Those blooms become tiny fruits for birds to dine on, and then the birds kindly deposit them near wherever they perch. With our land absent of tilling and herbicides, it didn't take long for the Bradford's gnarly progeny, the callery pear, to find root. (Want to know more about Bradford and callery pears, and the difference? Essentially, Bradfords are a cultivar of the callery pear, intended to be non-seed producing; but borrowing from Jeff Goldblum's character in Jurassic Park, life finds a way to take root.)
We could chop each one down, but that is nearly a fool's errand because they spring forth from the roots so readily. This is a plant that knows how to make an entrance and stick around for the long haul. Hence, this is why herbicide is the prescribed method to get rid of them. 
But as with anything with life, there are alternatives. And in this case there's an alternative that feeds humans and wildlife: grafting.
Nearly all fruit you've ever eaten from the grocery store has been the result of grafting. A new apple variety comes about on a single tree, and cuttings are made from the tender twigs, and those twigs are spliced onto another tree, usually known as rootstock. 
Callery pear is vigorous and a perfect rootstock. Scions grafted to it can produce edible fruit within three or four years. 
So one year, around winter solstice, we visited neighbors' yards that had fruiting pear trees: Barlett, Pfieffer and something we've come to call "Nancy's Apple Pear" because the owner doesn't know the variety and the pear has the texture and near taste of an apple. 
Then at the spring equinox, we went about finding callery pears on the land. That first year, we found four. Only one of our clumsy grafts made it. The second year, we found 16 (including a few "guerrilla grafts" along our dirt road) and 14 grafts took. We have 15 pear trees that are all nearing fruiting maturity for free and with minimal effort. 
Pears are an easy tree to begin grafting. The learning curve is short and forgiving. We went from a 25 percent success rate the first year to 87.5 percent success rate the second year. I even grafted a fruiting apple tree scion to a callery pear last year and, despite being an ugly graft, the forgiving callery pear accepted it. I don't know if it'll survive to fruiting (internet searches seem split), but if it breaks off, I'll just graft another pear scion to the callery pear. 
Of course, the seeds from my fruiting pears could produce more callery pears — thorny with no real "value" to native wildlife (although one could say the same of South Carolina's commodity crop fields that have put 4.8 million acres of former wildlife habitat toward sole human use). I don't fear for the land, however. 
Like many so-called invasive species, callery pear is opportunistic. It exploits a first succession habitat. There must be a disturbance to take root. A callery pear seed deposited amid a healthy forest will find little room for growth. A callery pear seed deposited on recently bush-hogged land will thrive. 
If we manage the land to promote health, planting native perennials, burning or pruning with care, tilling or disturbing with equal care, the callery pear will still exist but only at the edges. And there we can easily spot and graft and then harvest. 
Let's start making invasive plants work for us and wildlife, rather than handing our money to companies that produce harmful chemicals. After all, these trees will likely be around for a while, ban or no ban. 
Lindsay Street, a former correspondent for Statehouse Report, lives in Ridgeville.  Have a comment? Send to: feedback@statehousereport.com
FEEDBACK
Send us your thoughts
We receive a few comments a week and look forward to publishing. But often we can't because we can't verify the identity of the writer.   To be published, you've got to provide us with contact information so we can verify your letters. Verified letters to the editor are published weekly. We reserve the right to edit for length and clarity. Comments are limited to 250 words or less.  Please include your name and contact information.
MYSTERY PHOTO
Old white building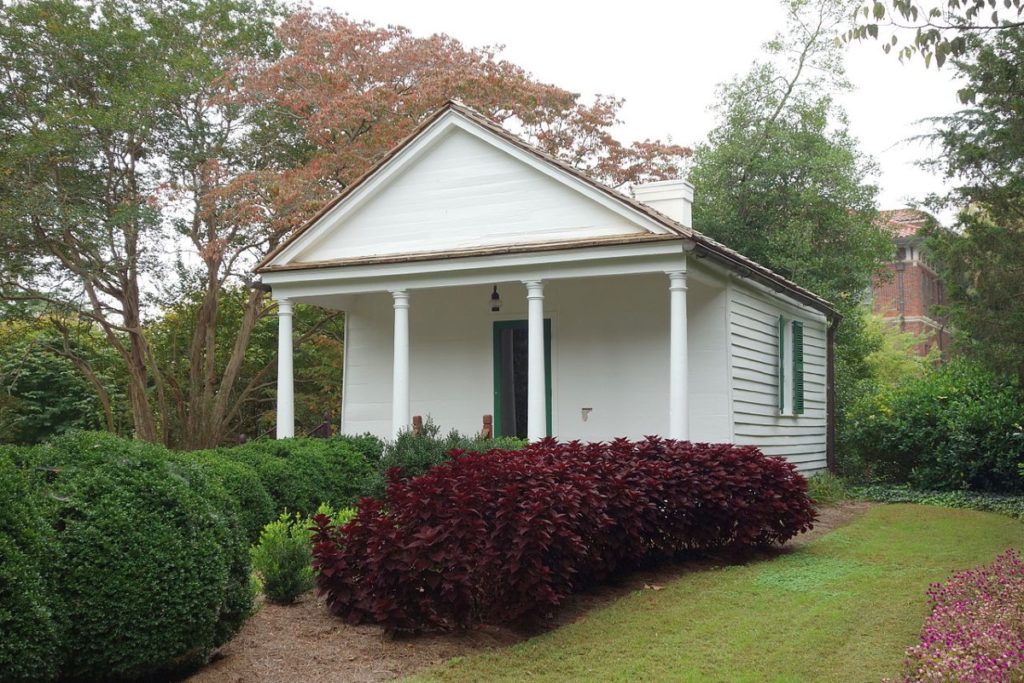 Here's an old white building somewhere in South Carolina. Where is it?  Any other information you can provide?  Send your guess to feedback@statehousereport.com — and remember to include your name, home city and contact information.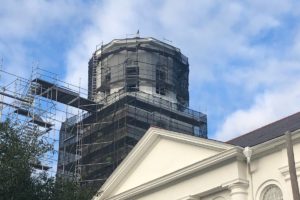 Last week's mystery, "Repair work," really tested veteran photo sleuths.  It showed construction work – and a lot of scaffolding – around the steeple of Second Presbyterian Church in downtown Charleston.
Hats off to these intrepid readers for getting it right:  Bill Segars of Hartsville; George Graf of Palmyra, Va.; Jim McMahon and Carol Ann Smalley, both of Charleston; and Chris Brooks of Mount Pleasant.  Allan Peel of San Antonio, Texas, wins the perseverance award for identifying the photo a few days after he gave up.  Happy holidays, all!
Segars shared that the Second Presbyterian Church is the oldest of its denomination in Charleston.  ""The congregation was established on April 24, 1809, and brothers James and John Gordon designed and built this Classical Revival building for the first service on April 3, 1811.  The cost of the structure even at that time was $100,000.  It has seen many alterations and renovations during its 210-year life.  
"This renovation is due to a lighting strike that caused a fire in the steeple.  Fortunately this occurred during the daylight hours of April 19, 2020, so it was noticed rather quickly, providing the capable Charleston Fire Department a good chance to extinguish the fire before it spread to the interior of the building.  April seems to be an eventful month for Second Pres."
Send us a mystery

. If you have a photo that you believe will stump readers, send it along (but  make sure to tell us what it is because it may stump us too!)  Send to: 

feedback@statehousereport.com

and mark it as a photo submission.  Thanks.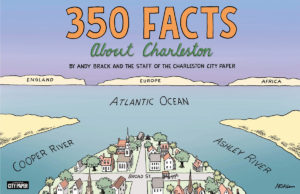 350 FACTS
ORDER NOW:  Copies are in Lowcountry-area bookstores now, but if you can't swing by, you can order a copy online today.
ABOUT STATEHOUSE REPORT
Statehouse Report, founded in 2001 as a weekly legislative forecast that informs readers about what is going to happen in South Carolina politics and policy, is provided to you at no charge every Friday.
     

Editor and publisher: 

Andy Brack

, 843.670.3996
Buy the book
Now you can get a copy of editor and publisher Andy Brack's We Can Do Better, South Carolina!  ($14.99) as a paperback or as a Kindle book ($7.99). . The book of essays offers incisive commentaries by editor and publisher Andy Brack on the American South, the common good, vexing problems for the Palmetto State and interesting South Carolina leaders.
More
Mailing address: Send inquiries by mail to: P.O. Box 21942, Charleston, SC 29413

Subscriptions are free:

Click to subscribe

.

We hope you'll keep receiving the great news and information from

Statehouse Repor

t, but if you need to unsubscribe, go to the bottom of the weekly email issue and follow the instructions.

Read our sister publication: 

Charleston City Paper

(every Wednesday in print; Every day online)

 

© 2021, Statehouse Report, a publication of City Paper Publishing, LLC.  All rights reserved.