Publishing during Pandemic: a closer look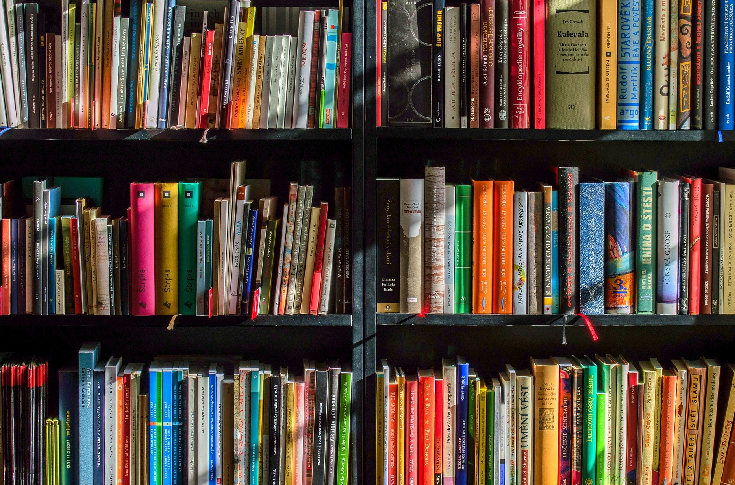 How are the book publishers dealing with the pandemic, especially the second wave, in terms of workflow, meeting deadlines, print-runs, quality production and sales? PrintWeek asks seven prominent publishers

Dipankar Mukherji, Readomania
Popular book format
From the perspective of an independent publisher, we have benefited significantly from standardising our size to the B-format. So, most of our demand is for that size. As I understand, even the market has this size while all other sizes exist. In non-fiction, the royal and demy formats are more prevalent.
Chasing timelines
Given the pandemic, the time factor has gone for a toss. The supply chain disruptions and unpredictability of the situation has led to long lead times. Titles have been delayed, print-runs put on hold, so as to time the releases with a slightly more favourable market condition.
The pandemic affect
The pandemic-induced lockdown reduced the number of visitors to bookstores, which in turn impacted sales. At times, even Amazon was not selling books, as books were categorised as non-essential. Given this, the biggest impact of the pandemic has been on the cash cycle. Owing to fewer footfalls, retailers don't generate enough cash to pay distributors, who in turn are unable to pay publishers. This cash crunch impedes the budgets for new-releases, marketing, apart from straining the operational expenses.
Shorter run in the past 12 months
Yes. The movement of books has slowed considerably. So, to manage cash flows, and avoid excess inventory, shorter and more frequent runs are planned. And yes, the numbers vary from paperback. It was up to 500 last year, earlier it was 900. A few years ago, it was probably 1,500. This year, a lot of print on demand has been lower than 500 as well. In fact, under 500 has been predominant for all niche titles.
Digital printing to rescue
Yes, immensely. I have been able to cater to the small orders as well through digital printing, which would otherwise end up being lost sales. Digital printing may lead to poorer margins but definitely helps in increasing revenues.
Creating higher-value products
Lately, the demand for collector's editions appears to be getting better. We have planned a few of them. Value addition will play a big role in developing products that can command a premium.
Service from print suppliers
It is always preferable to have a one-stop shop for all services. If printers can add additional value, it is always good.
Physical books vs eBooks
The eBooks are a different source of revenue and compliment print books, instead of cannibalising their sales. They do not impact the requirement for physical books, rather in this age of lockdowns, eBooks help in releasing the eVersions earlier and print versions later. Apart from this, there is no material impact.
---
Manu Dash, Dhauli Books
Popular book format
Dhauli Books publishes almost 30-35 titles every year that includes fiction, plays, non-fiction and poetry. Out of these books, we bring out about 25% hardbacks and the rest of the books are in demy paperbacks. Swimming against the cross-current requires more strength and perseverance. Our first hardbound book, Translating Odisha by Paul St-Pierre, was a success. Though it was pricey, readers appreciated it. Now, we are bringing out another hardback, Rebati-Speaking in Tongues, a single story translated into 36 languages around the world. Besides durability, aesthetics play a greater role and you cannot ignore this aspect. At the same time, in India, cost is an important factor. People, before purchasing a personal car, always try to know about the mileage and consumption. Thus, the demy paperback format is popular as hardbacks are costlier. However, there is a segment of readers who love to buy hardback copies.
Chasing timelines
Everyone in this publishing field seems to be in a hurry in an environment of competitive edge. Carl Sandburg said, "Time is the coin of your life. It is the only coin you have, and only you can determine how it will be spent. Be careful lest you let other people spend it for you." For the first print, Dhauli Books usually takes five to eight months for the final product delivery. It covers the entire spectrum of publishing from the edits, cover design to proofreading. But, for reprint it takes one month to forty-five days as most of the works are already taken care of. So yes, timeliness is crucial to a publisher. It encourages authors and helps in the creation and consolidation of the market.
The pandemic affect
This unforeseen situation has been shattering the industry. Bookshops have almost pulled their shutters down. Readers are no longer swarming around. If I have to use a metaphor to convey my feeling, it's like a BMW that has suddenly started moving at a snail's pace. Most of the frontline publishing houses have differed their schedule due to the pandemic. For example, an important book like Six and a Third Acres by Aleph Book Company, was delayed by a year and a half. Being associated with many publishing houses, I can give a dozen or more examples to drive my point home.
Shorter run in the past 12 months
Absolutely. When the estuary is choked or overflowed by the full moon tide, you cannot open all the sluice gates of the dam. I have already said about the grim situation at the bottom level of the publishing house and consumption or sales are all time low. We have no other choice left when the market has slumped. The shorter runs vary according to formats. One has to decide from case to case depending upon the market requirement.
Digital printing to rescue
Digital printing has always its own limitations. It cannot be compared with regular book printing. It is not cost-effective and the limited print-run would never take the space of regular publishing.
Creating higher-value products
We always go for matte laminate jackets. So far, we have not experimented with two covers for the same book. But, it's an innovative and brilliant idea to attract readers. Covers play a greater role in marketing books. Nowadays, there are awards for best covers. Here, I would like to mention that Pinaki De's cover of the novel Kalkatta by Kunal Basu had driven me to buy the book. Recently, I have seen this in the case of Jhumpa Lahiri's new novel Whereabouts, published by Penguin Random House. It had two jackets. Dhauli Books is mulling over the idea and may like to implement it soon.
Physical books vs eBooks
In India, eBooks are incapable of affecting the space taken by physical books. We have brought out a few eBooks (Kindle versions) but they hardly worked. Indian readers are not familiar with the eBook concept. Every author and reader talk about it, but while deciding to buy a book, they go for a physical one. It has multiple reasons. Most publishers are not techno-savvy, and parents, students and bureaucrats do not prefer eBooks. I have been hearing for many years that our readers like the smell of physical books which eBooks fail to provide. It will, as I perceive, take a few decades for eBooks to come up as a major challenge to physical books.
Paper stock and cover trends
I have twenty years of working experience in the paper industry in India. The production always varies depending upon the consumption. Besides, per capita consumption of paper in India is now 13 kg as compared to the global consumption of 57 kg. The growth rate of consumption in India is 6-7%.
---
Amrita Mukerji, HarperCollins
Popular book format
All formats are equally popular, be it hardback or paperback. We try to match the type of book with the most suitable format to give the reader the best experience at the right price.
Chasing timelines
We ensure that the stocks of the book are in and distributed well before the release date, and maintain stocks for three to four months. Before production, we plan the timeline for each book to ensure that it gets the kind of attention it needs and is of the highest quality in terms of editing and production.
The pandemic affect
The first few months when there was a complete lockdown did affect us a bit. We had to move the release date for many books and cut print runs, as the market was slow. Plus, in terms of internal workflow, we had to switch to an entirely online system and devise ways and means to work remotely without compromising on efficiency.
Shorter run in the past 12 months
Our thumb rule is to keep the book in print. The print quantity is decided based on inventory management and production. If a short-run is feasible, we go for it. In the past few years, as the printing technology has developed, short print runs have been more feasible. It is especially easier in the case of paperbacks than other formats.
Creating higher-value products
We do use special techniques for certain design-led titles and for some book covers, but not regularly, as it demands a lot of attention at the printing stage to ensure that the output is what we want.
Service from print suppliers
We are open to all ideas.
Physical books vs eBooks
I don't think eBooks affect physical book requirements much, as they continue to sell in smaller numbers as compared to print. People still prefer to wait for a printed book rather than buying an eBook. However, we do try
to use fonts and layouts compatible with eFormats at the print stage so that conversion is easier.  
Paper stock and cover trends
For covers, we have realised, especially during the pandemic, the importance of a design that will look good even in a thumbnail image as the majority of sales have been coming from online. In terms of paper stock, the pandemic has also affected paper supply. So, it's important to gauge how much is needed and plan the production accordingly.
---
KPR Nair, Konark Publishers
Popular book format
Paperback books are more popular than their hardcover equivalents for so many reasons —accessibility, affordability, and its portable nature. For popular subjects, demy paperback remains a popular trade format and for classics and special subject areas, it is royal hardbound.
Chasing timelines
Despite our best intentions to be agile and respond to the current trends in the marketplace, there are some things that you can't rush. We, however, make it a point to complete the publishing process within six months from receipt of the full manuscript. In exceptional cases, we have also brought out books in just three months.
The pandemic affect
We have been facing difficult times ever since the onset of the pandemic. The unexpected and long lockdowns severely affected our workflow. Due to the breakdown of supply chain management, poor customer service, and non-receipt of payments from our distributors, we had to suffer heavy losses. The second wave has been particularly difficult for us with the entire editorial team and their family members being affected by Covid-19.
Shorter run in the past 12 months
Yes, taking the prevailing economic situation into consideration, we have been very careful with our print orders. We are taking it title by title and our print run is now based on advanced orders. So, shorter runs depend on advance booking of orders. Since paperbacks are priced low, print run has to be more to bring down the unit cost. So, unless we don't print a minimum of 1,000 copies, it won't be feasible for us in terms of pricing. For hardbound titles, the print run can be anything from 300 to 1,000 copies. The factors that determine the print run are topic/ subject you choose, author's reputation and saleability, and so on.
Digital printing to rescue
Digital printing is an apt solution in an otherwise competitive market. With a high volume of waste (books getting piled up in warehouses) and other factors pushing up costs, publishers are looking to become more efficient by incorporating digital book printing into their business models. Digital printing has, of course, helped when the print runs are 500 or less.
Creating higher-value products
We partner with one of the best and innovative printers in India to bring out the best product for our readers. A book can either be gloss or matte laminated, or can have no laminate on the cover at all. Whether to have a matte or a glossy finish is decided on the basis of the subject. We go for gloss lamination for most of our books, as it gives a shiny and smooth finish to the cover, is more durable and is more economical compared to matte-finished cover. We usually prefer to give one outer cover, but in HB books, there is a hardcover case without the flaps. The cover artwork is printed on both the hardcover case and the dust jacket. In addition, we provide a bookmark.
Service from print suppliers
If occasion arises, we do seek additional services from our print service provider. These include procurement of special paper, providing quality check, advance copies for final approval, ensuring quality binding, timely delivery, etc.
Physical books vs eBooks
Before March 2020, most people preferred reading physical books over eBooks or audio books, but now many readers are gravitating towards eBooks as around 85% people are using smartphones. We are now bringing out most of our books in the Kindle version as well. The response is good for fiction and crime thrillers. But eBooks are yet to catch up with traditional print books.
Paper stock and cover trends
There is definitely a shortage of imported art paper on account of government restrictions. We have to give at least one-month notice to the printers to get it procured.
---
Sarabjeet Garcha, Copper Coin
Popular book format
For us, the format depends on content. Hardbacks are our first preference, though we also do paperbacks.
Chasing timelines
We chart out a schedule for every project and try our best to abide by it. At the same time, we make sure that each project gets the time it deserves. The submission-to-publication time frame varies from nine to twelve months.
The pandemic affect
Our systems and workflow haven't been affected at all, because right from the time we started, our team has worked remotely. Skype, email, and Google Meet are our preferred modes of communication. Because we've always worked online, we didn't have to make the offline-to-online transition that the pandemic rendered mandatory for the small and the big alike.
Shorter runs in the past 12 months
Not necessarily. Our print runs have been more or less the same as those during pre-Covid times. It's not really a question of paperbacks versus hardbacks, but depends on the genre. The print-run of our non-fiction titles has never been less than 1,000 copies.
Physical books vs eBooks
Poetry lovers still prefer physical books. For fiction and non-fiction, eBooks are useful, although most end up being pirated.
Paper stock and cover trends
We don't have to bother too much about paper stocks, but rely on our printers to do so. However, we've noticed that our choices of paper are being widely copied by several independent presses in Maharashtra.
---
Trisha De Niyogi, Niyogi Books
Popular book format
The most popular format in trade publishing is demy. In fiction, it is paperback and in non-fiction hardback. This is partly because of portability and partly because of the cost.
Chasing timelines
Under normal circumstances, seasonality affects book launches given factors such as tourism, school sessions, college terms, etc. Additionally, new titles are not always published keeping in mind the waves in trends. However, we do keep in mind the reader's preferences. Reprint titles receive a boost if the market is looking up in that direction. For example, our title, The Butterfly Effect, Rajat Chaudhuri, saw immense popularity in the last six months.
Similarly, our titles Bangladesh: The Price of Freedom, Blossoms in the Graveyard and Sheikh Mujibur Rahman were published long ago with no expectation of a future commemorative event. The 50-year celebration of the Bangladesh Liberation War this year has helped us re-promote these books in the market.
The pandemic affect
This pandemic taught us to adapt. Even though our print runs remain the same, we managed to incorporate work from home in most segments, except printing. However, we have to confess that the cost of production has gone up and the availability of raw materials has become quite erratic.
Shorter run in the past 12 months
No, we have not been producing shorter print runs because, one, that would escalate the price of the book and two, our high-end machines would not easily support any print run lower than 1,100. However, we have reduced the number of books we publish for the time being.
Digital printing to rescue
Digital printing works wonderfully for books with only printed text. However, for books with visuals and illustrations, the quality and the experience a book provides is of prime importance. Thus, everything, including the type of paper, quality of the print as well as standardisation of the quality can only be achieved keeping in mind the economies of scale (given the price is a constant).
Creating higher-value products
We have always used the best quality paper for the inside of the book as much as for the jacket. The paper is always finished with a matte effect to reduce reflection as it affects reading, especially with spectacles.
Physical books vs eBooks
Converting illustrated books is not only expensive, the eCopies of these books also lack the aesthetics of the physical books. We are still a touch-and-feel economy and high-value products continue to be preferred as paper books.
However, for non-illustrated books, we have seen that eBooks help us promote our physical books to a younger and tech-savvy population. It is a complementary product and after the series of lockdowns, eBooks have become an important offering in a publisher's portfolio. Readers can look into the contents of a book, sitting in the safety of their homes, which further helps us boost sales as the basic visibility of the book increases.
Paper stock and cover trends
The Indian market receives high-quality paper from all across the globe. During the pandemic, however, we have been unable to predict which paper will be available on time. We have standardised basic parameters for the paper to be used and order adequate paper to make sure there is no quality variation in the books.
---
Pallavi Goswami, Aleph Book Company
Popular book format
Hardbacks in demy formats are the most popular.
The pandemic affect
After the initial months of lockdown, we began publishing as per our usual schedule. The devastating second wave has affected us, just as it has the rest of the publishing industry, so we have had to take appropriate decisions in regard to the scheduling of our books, as also things like the size of first printings and so on.
Shorter run in the past 12 months
As the retail environment has been hit hard by the pandemic, orders from retailers have been rationalised to some extent and that is reflected in our print runs as well. However, we mainly publish hardback editions.
Creating higher-value products
Depending on the book, we use whatever special effects are required. Aleph books are known for their superior production quality.
Physical books vs eBooks
We cannot determine this precisely as no serious, large-scale study has been made by any publisher or trade organisation in recent times of how seriously eBooks have affected the market for physical books. Speaking for Aleph, print books continue to outsell eBooks.

/features/publishing-during-pandemic-a-closer-look-54927
Publishing during Pandemic: a closer look

https://www.printweek.in/Utils/ImageResizer.ashx?n=http://img.haymarketsac.in/printweek/54f8f538-ea19-4744-8a33-0007ec954cb3.jpg