Chicago Physical Therapist Dr Lauren Schnidman Announces FREE Handbooks To Address Sports and Performance Pain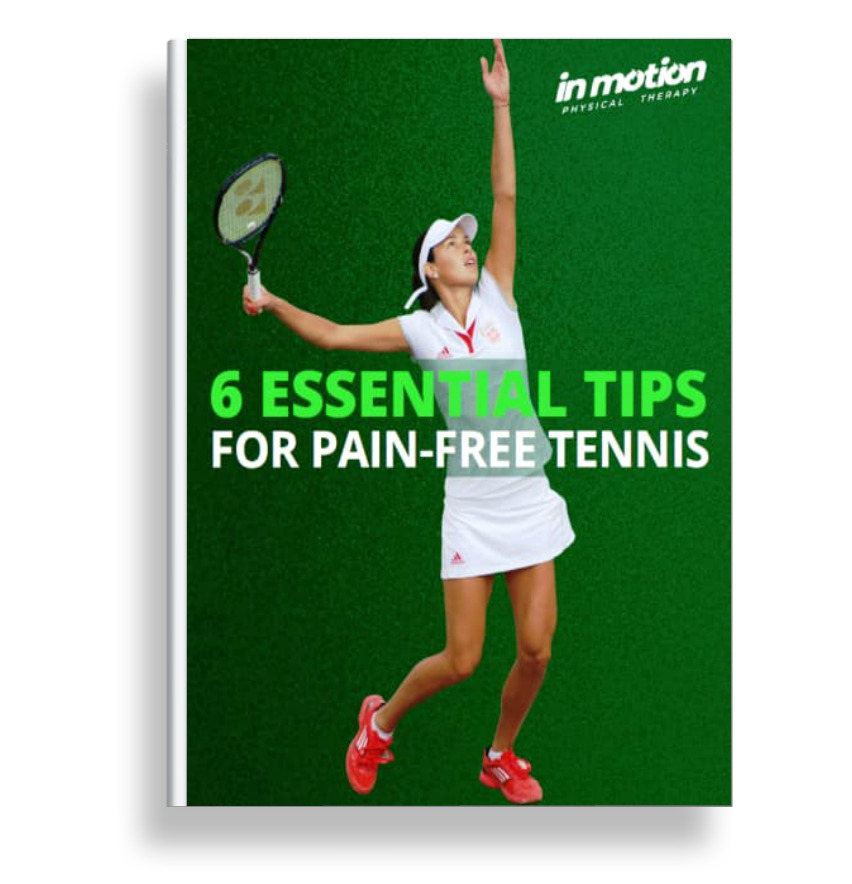 Leading physical therapy clinic owner and one of the best holistic physical therapy experts, Dr. Lauren Schnidman Announces, publishing two very important eBooks. One eBook addresses playing "pain free tennis," with the other eBook discussing knee pain prevention for runners. Both eBooks are drafted by the certified physical therapist herself and are based on years of experience helping athletes with their injuries. Most runners, professional and even part-time, will find that knowing how to avoid running injuries can save them from a great deal of pain in the future. The same goes for playing tennis safely.
The eBooks, according to the therapist, are available for free as a way to give back to the community. Dr Lauren Schnidman has said that both eBooks deliver excellent information that is helpful for people regardless of who they may be. Many of the techniques discussed in the books can be applied to other aspects of life to avoid injury.
Many sports injuries like tennis elbow, knee pain, low back pain, or shin pain can be avoided. While sports injuries are becoming increasingly common, mainly owing to incorrect movement technique, much of what athletes suffer can be prevented. While injuries will happen, depending on the nature of the sport, many steps can be taken to prevent it. Experts believe that while there is no such thing as a 100% safe sport, athletes can take steps to reduce the instance of injury, and both Dr Schnidman's eBooks help athletes professional or otherwise do just that.
Readers interested in downloading both eBooks or finding out more about In Motion Physical Therapy can visit the clinic's official website at https://inmotionptchi.com.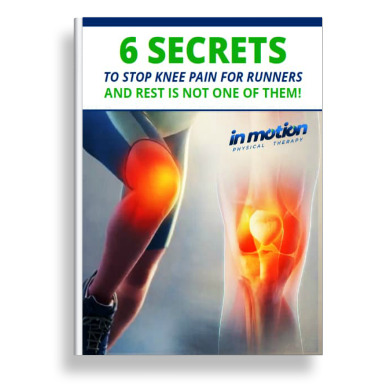 "Over the years, I've worked with so many athletes from football players to tennis players and runners. Many of the injuries I've helped treat were common. Yes, there were many recurring injuries, many of which could have been prevented with the right approach. That's why I decided to put together these eBooks. Both eBooks, in my opinion, will help tennis players and runners, in particular, avoid the majority of injuries and lots of pain that they complain of. If anything, it can also help extend the career of many players. Amateur players that enjoy the game will also be able to play for longer." Said In Motion Physical Therapy's Dr. Lauren Schnidman.
She added, "I highly advise that anyone and everyone download the eBooks. Both the books are free, and you can benefit from them greatly. However, if you suffer from pain or have a physical issue that needs attention, please feel free to contact In Motion Physical Therapy. We will be more than happy to help you."
About In Motion Physical Therapy
In Motion Physical Therapy is on a mission to provide top-quality physical therapy services, which helps patients return to doing the activities they love. The company works with tennis players, runners, and people who want to lose weight. Located in Lincoln Park, the company provides excellent quality care for patients to get back on their feet.
In Motion Physical Therapy
2731 N Lincoln Ave
Chicago, IL 60614
(773)236-2256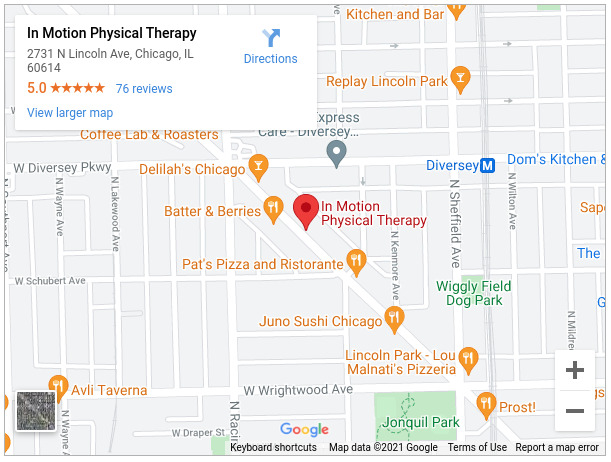 Source: 38 Digital Market News
Release ID: 120577
There is no offer to sell, no solicitation of an offer to buy, and no recommendation of any security or any other product or service in this article. Moreover, nothing contained in this PR should be construed as a recommendation to buy, sell, or hold any investment or security, or to engage in any investment strategy or transaction. It is your responsibility to determine whether any investment, investment strategy, security, or related transaction is appropriate for you based on your investment objectives, financial circumstances, and risk tolerance. Consult your business advisor, attorney, or tax advisor regarding your specific business, legal, or tax situation.