ANI Pharmaceuticals Stock: Back In The Buy Zone (NASDAQ:ANIP)
Nothing forces us to know… What we do not want to know….Except pain" ― Aeschylus
Today, we circle back on ANI Pharmaceuticals (ANIP). The shares soared since we last took an in-depth look at it in May on positive developments. However, the stock then gave up a good portion of those gains, thanks largely to the bear market that has descended on most of the biopharma and biotech sectors in recent months. The stock now seems back in the 'buy zone'. Given that, our updated analysis on this attractive biopharma concern follows below.
Company Overview
ANI Pharmaceuticals is a specialty pharmaceutical company. The company is based in Minnesota and is focused on the development and marketing of generic and branded drugs with niche or high barrier to entry characteristics. The stock currently trades just under $40.00 a share and sports an approximate market capitalization of $650 million.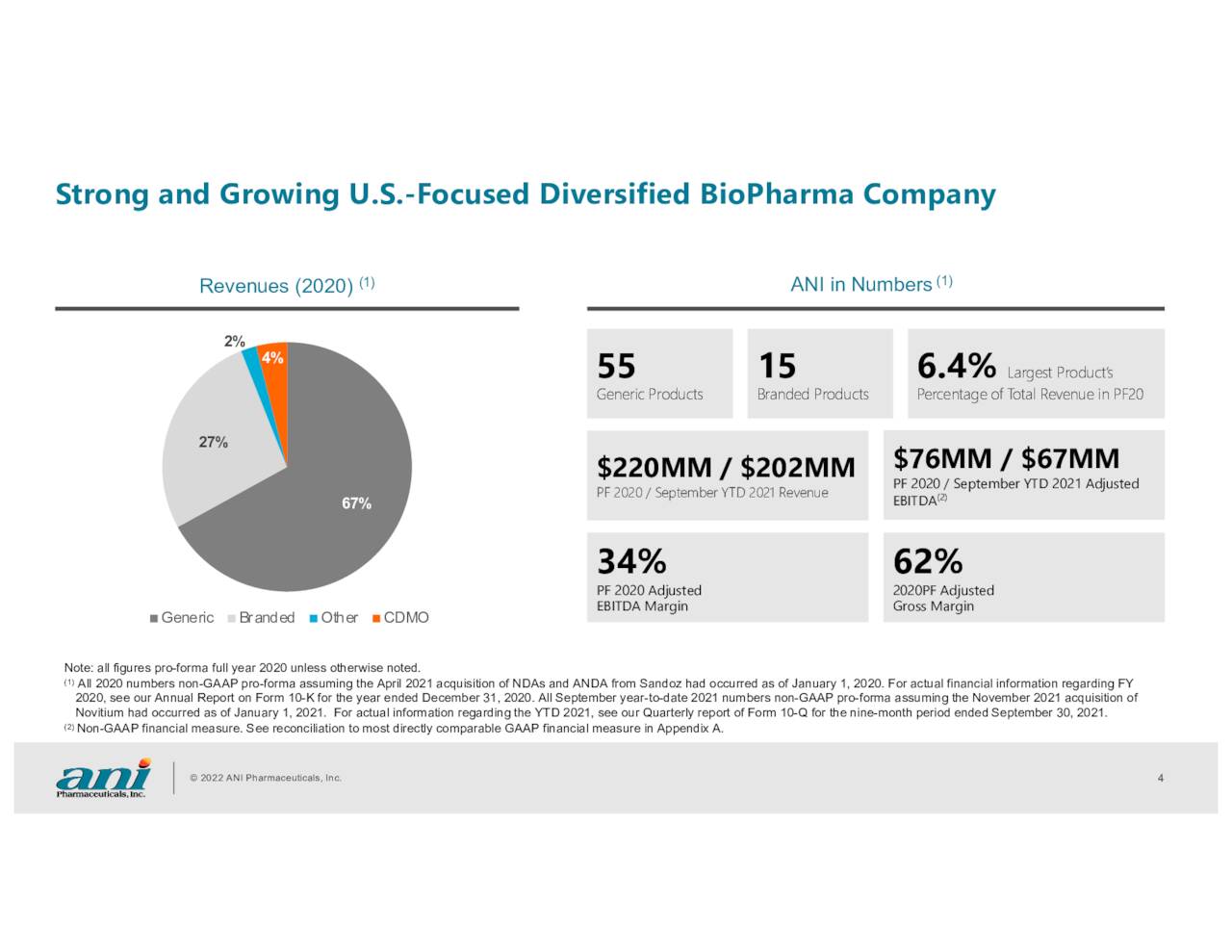 The company's business consists of contract manufacturing facilities that support late-stage development and commercial pharmaceutical manufacture of oral dosage forms, hormones, potent compounds, and Class II controlled substances (a very small part of overall revenues currently). In addition, ANI Pharmaceuticals also has a product portfolio that consists of dozens of small drugs – a full list can be seen here.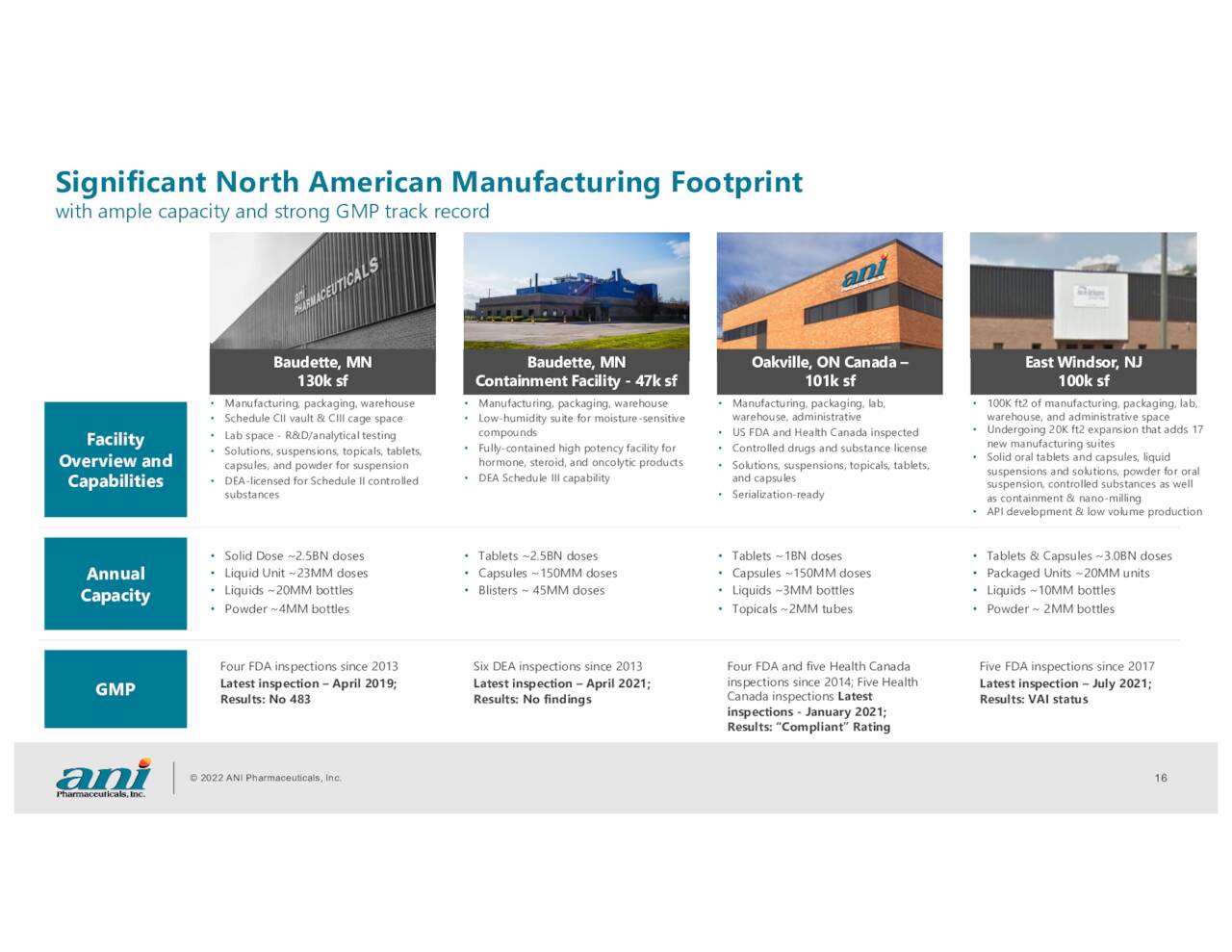 Recent Events: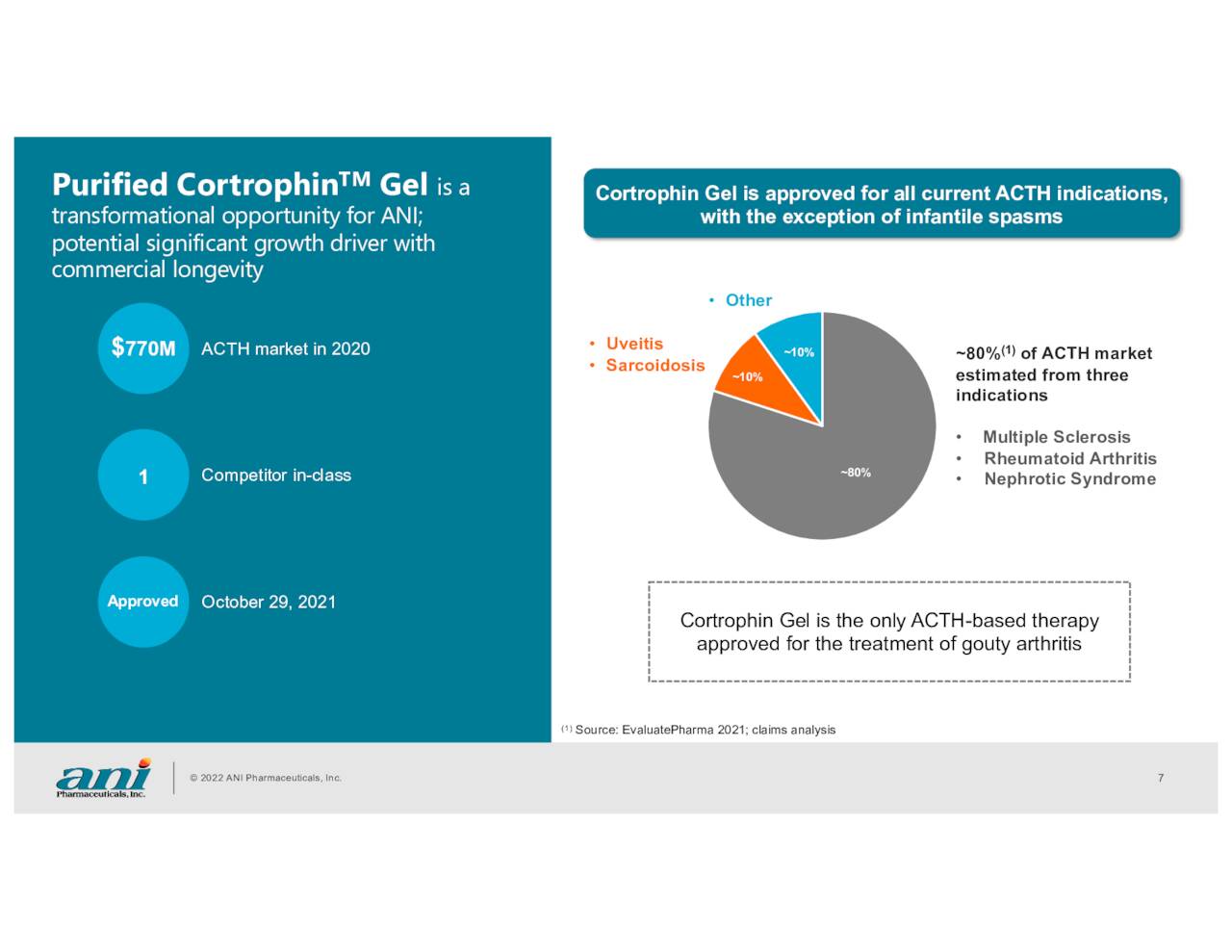 The big news for the company recently is that its Purified Cortrophin Gel application for the treatment of certain chronic autoimmune disorders was greenlighted in November. This allows this product to be marketed to treat conditions including:
Acute exacerbations of multiple sclerosis
Rheumatoid arthritis
Excess urinary protein due to nephrotic syndrome
The product has launched this quarter.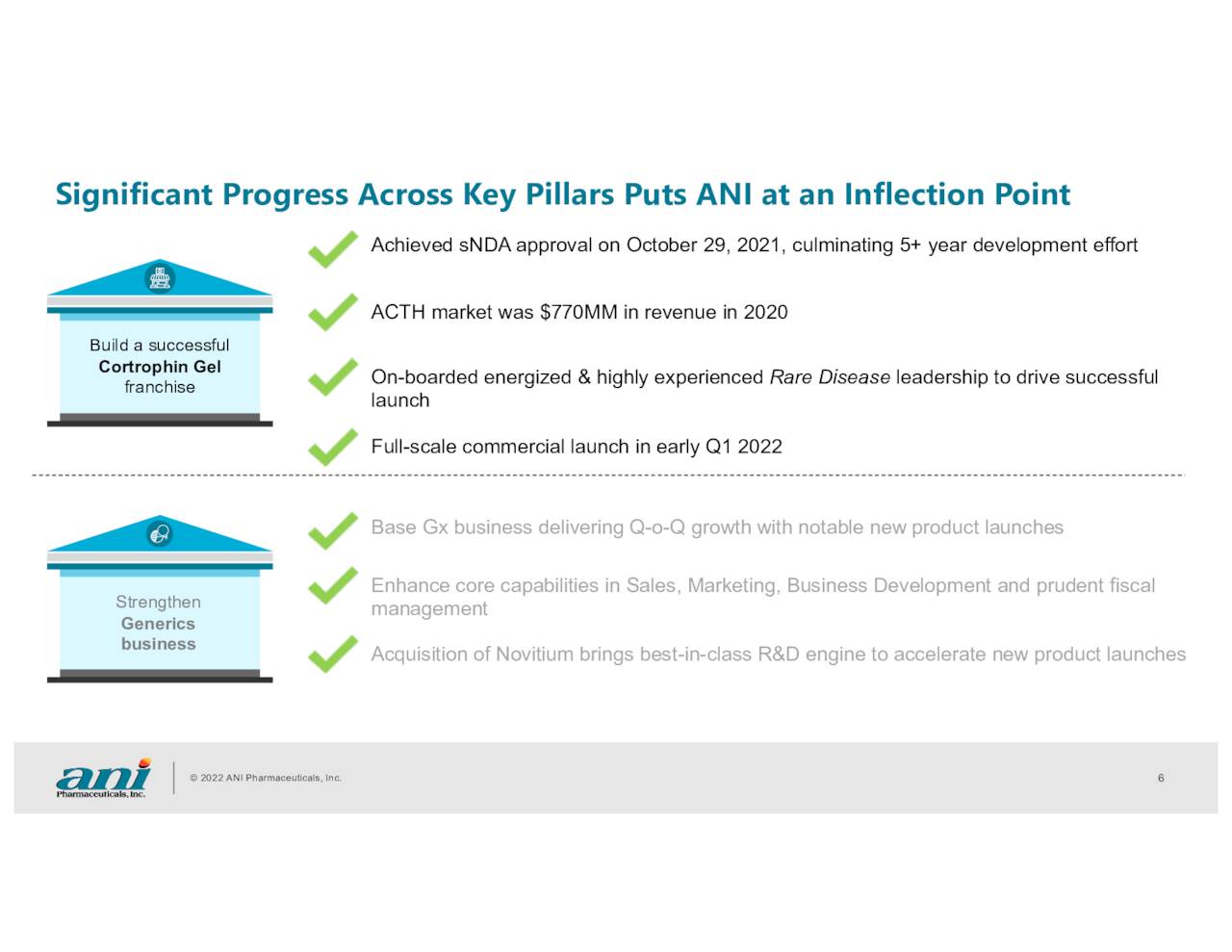 In addition, since we last revisited ANI Pharmaceuticals, it has acquired Novitium Pharma for $163.5 million that required it to divest two generic products as a condition of the merger which was finally officially approved in mid-January. At the end of 2021, the FDA also approved the company's Abbreviated New Drug Application for Rifabutin Capsules USP, 150 mg.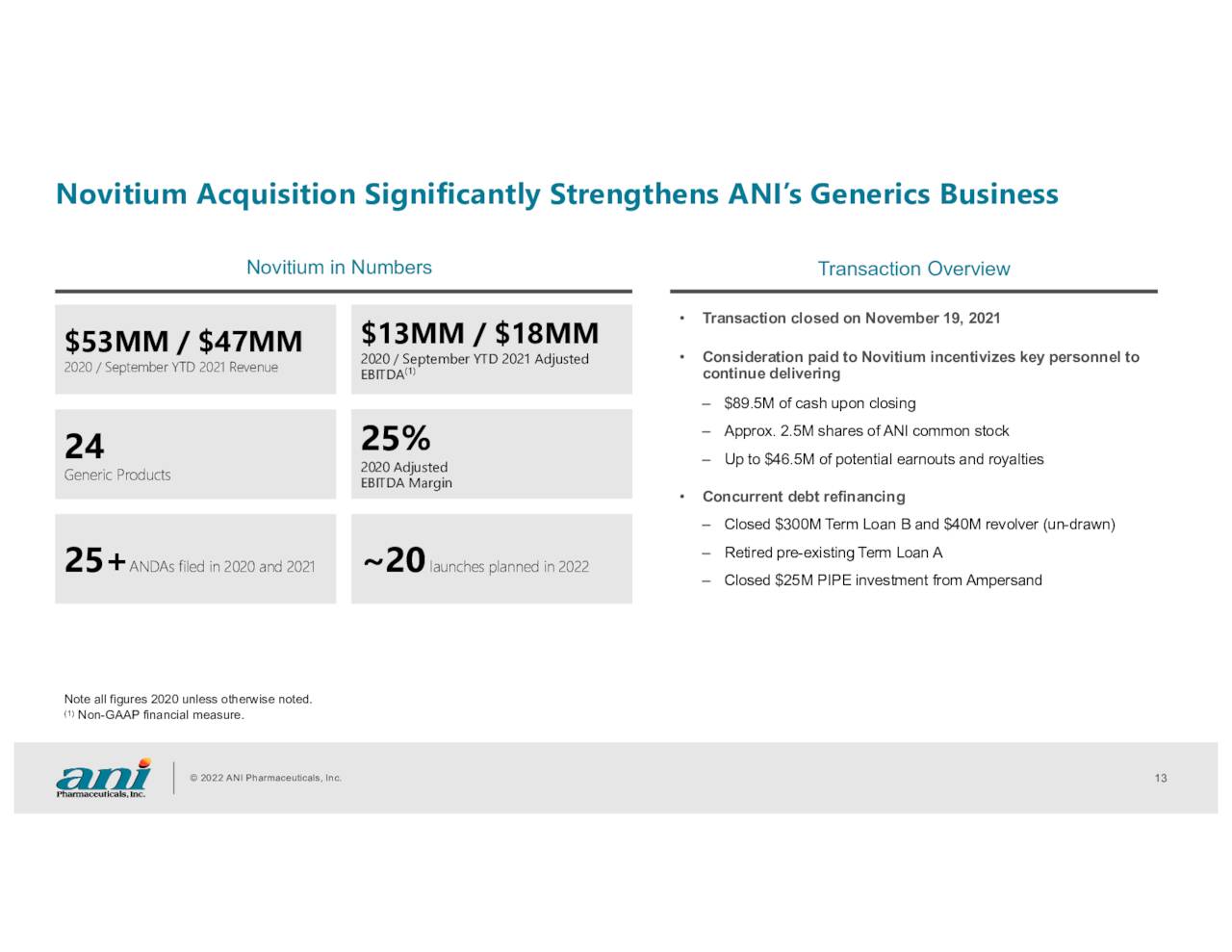 Finally, on November 1st, the company reported third quarter results that easily exceeded analyst expectations. The company posted non-GAAP earnings of $1.31, more than a quarter a share above the consensus. Revenues came in at a tad over $52 million, slightly above estimates.
Third Quarter 2021 Financial Results
Net Revenues

(in thousands)

Three Months Ended September 30,

2021

2020

Generic pharmaceutical products

$

35,140

$

37,712

Branded pharmaceutical products

14,313

12,411

Contract manufacturing

2,382

2,152

Royalty and other income

226

704

Total net revenues

$

52,061

$

52,979
Analyst Commentary & Balance Sheet
The company gets little attention from Wall Street. On November 2nd, Truist initiated the shares as a new Buy with a $70 price target. The same day, Raymond James maintained its own Buy rating and $65 price target. That is pretty much it as far as analyst commentary on ANI Pharmaceuticals over the past few quarters.
Insiders seem more sanguine about the company prospects as four insiders purchased approximately $400,000 worth of shares in ANIP from November 9th through December 20th. One has to go back to 2019 to find the last insider sale of the shares. As of the end of the third quarter, the company had the following on its balance sheet.
$15.3 million in unrestricted cash and cash equivalents plus $106.7 million in net accounts receivable as well as $202.9 million (face value) in outstanding debt."
Verdict
The current analyst consensus has the company posting just under $3.50 a share of EPS in FY2021. They see earnings growing just over 20% in FY2022 to right at $4.25 a share on an approximate 40% rise in revenue, which will accelerate substantially this fiscal year, thanks to Cortrophin approval and Novitium purchase. At approximately two times forward sales and under 10 times forward earnings projections, ANIP is a solid GARP (Growth at a Reasonable Price) stock in a market that seems to be bereft of these at the moment.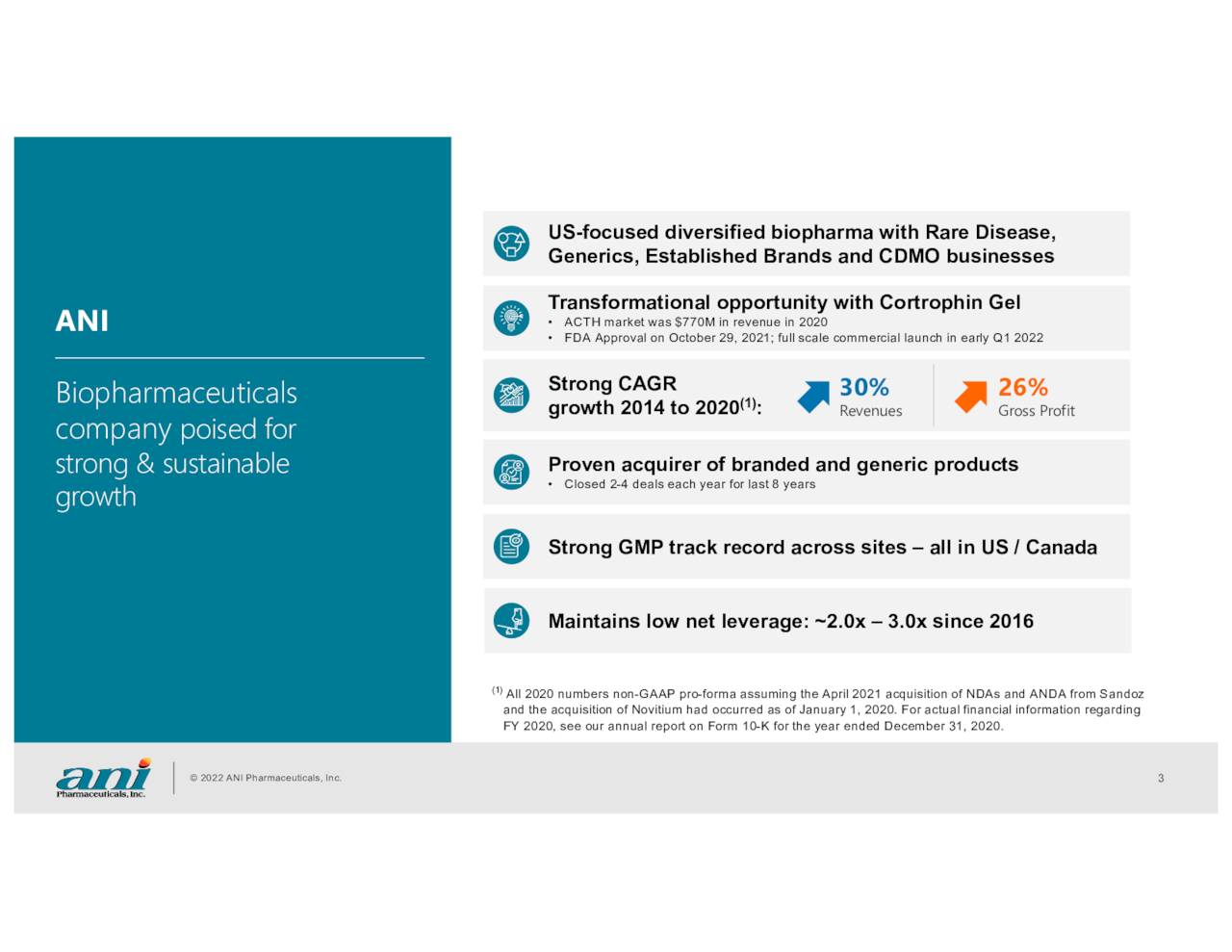 The S&P 500 trades at north of 20 times earnings with much less earnings and revenue growth prospects overall, by way of comparison.
The main thing that seems to be holding ANIP back is the lousy sentiment on the biotech sector at the moment which can be seen in horrid trading chart of the SPDR S&P Biotech ETF (XBI) over the past three months above. When investor turns on this part of the market, ANIP looks poised to go significantly higher and hopefully approaches its highs before biotech starts to descend into a bear market.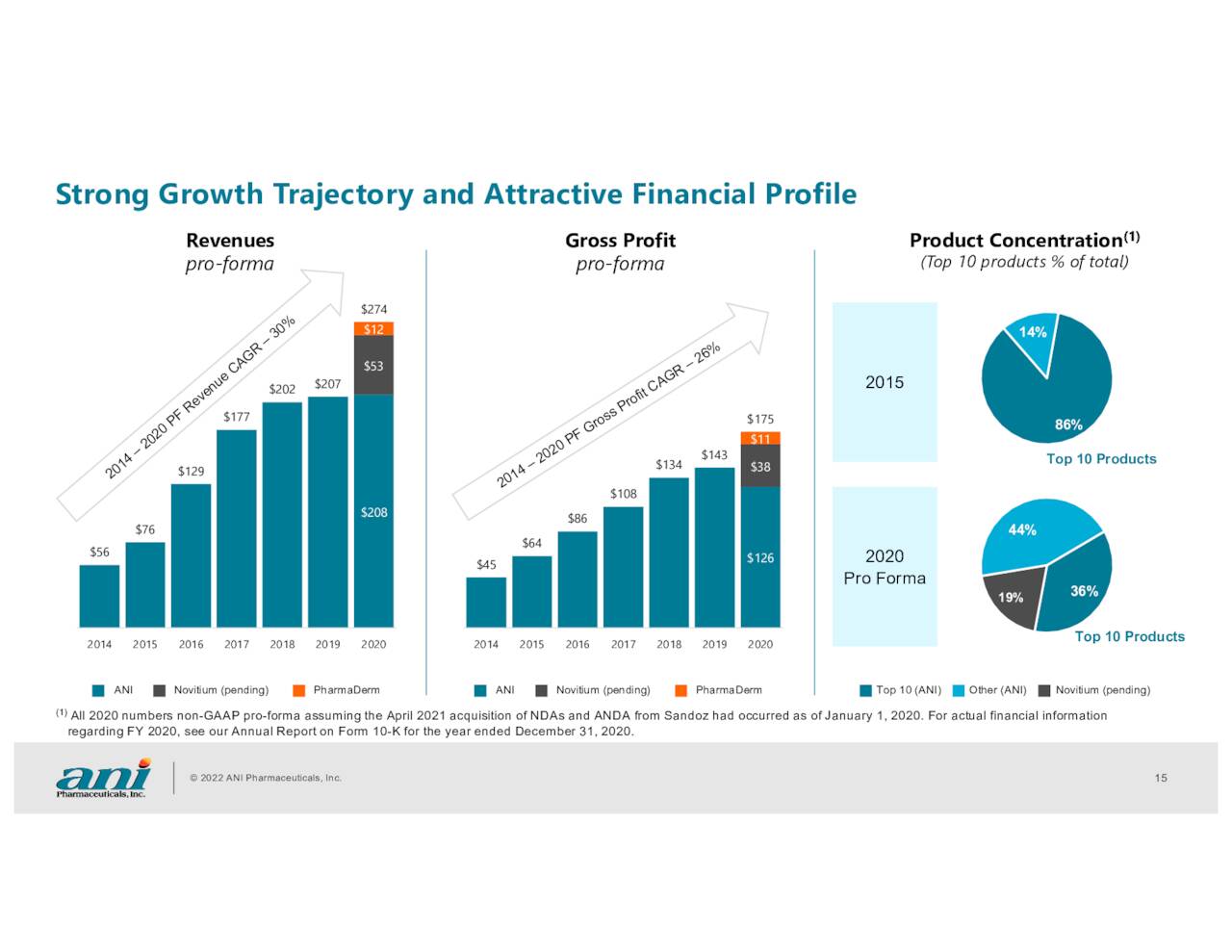 Fourth quarter earnings results should be out shortly, providing investors another data point around the company's growth trajectory.
The truth may be out there, but the lies are inside your head."― Terry Pratchett
Bret Jensen is the Founder of and authors articles for the Biotech Forum, Busted IPO Forum, and Insiders Forum