5 Things to Know Today, Jan. 6, In Montgomery County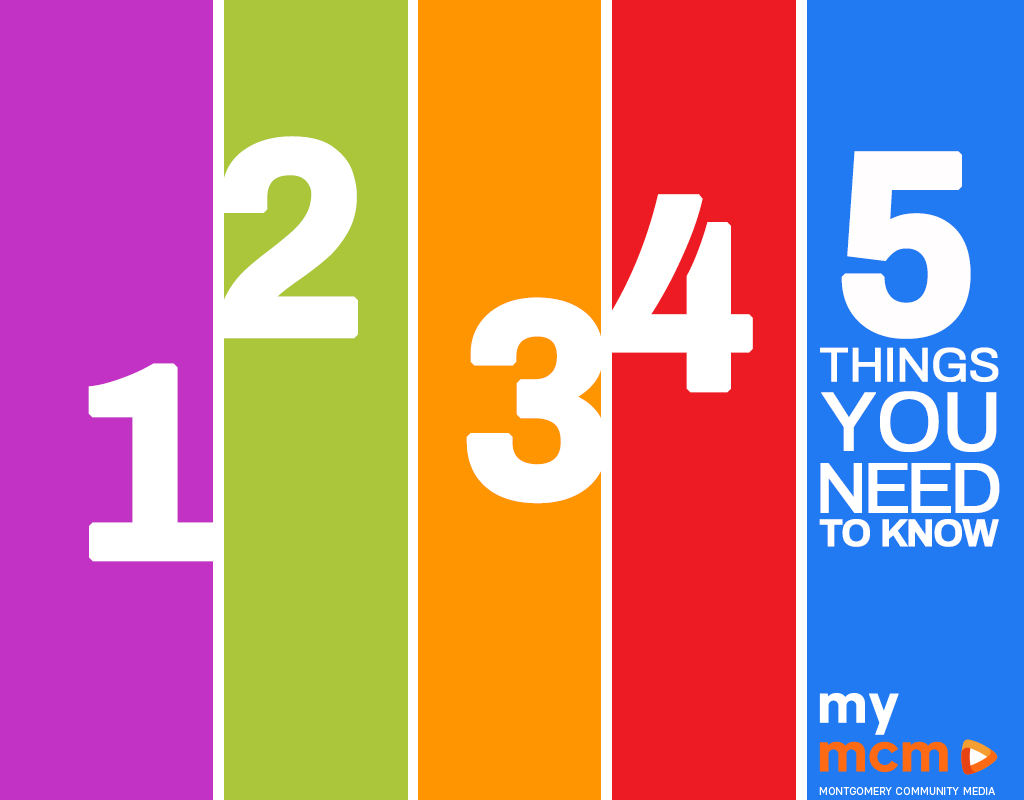 It's Thursday, Jan. 6 and here are five things to know in Montgomery County.
1. U.S. Capitol Attack: First anniversary of  the Attack on the U.S. Capitol. U.S. Rep. Jamie Raskin was named a member of the Select Committee to Investigate the attack.
Rep. Raskin Named to House Committee to Investigate Capitol Riot
Many events are planned in the District to commemorate the deadly January 6 attack.
Starting at noon: a moment of silence will be held on the House Floor. At 4:45 p.m. a coalition of more than 130 organizations will hold a candlelight vigil near the U.S. Capitol. The Baltimore Urban Inspiration Choir will perform during the vigil at the National Mall on 3rd Street between Madison Drive Northwest and Jefferson Drive Southwest and President Joe Biden and Vice President Kamala Harris are expected to deliver remarks.
2. Hypothermia Alert: Montgomery County Government has issued a hypothermia alert until noon today.
A #HypothermiaAlert has been issued for Montgomery County from 11 p.m. tonight (Jan. 5) to noon tomorrow (Jan. 6.) @ReadyMontgomery

Expect temps/wind chill to be in the teens and 20s. Wear layers if you go outside. Take extra precautions: https://t.co/LXg0CJ6yKy pic.twitter.com/Cm3sDJl8wN

— Montgomery County MD (@MontgomeryCoMD) January 5, 2022
3. Montgomery Parks: National Skating Month.
Our indoor ice centers celebrate National Skating Month throughout January with discounts and special programs. Visit their websites for the month-long specials!

Cabin John Ice Rink: https://t.co/7Iy6RueTpn.
Wheaton Ice Arena: https://t.co/rFhOTYJAeC. pic.twitter.com/ghLgIZMLGN

— Montgomery Parks (@MontgomeryParks) January 5, 2022
Download and browse Montgomery Parks Winter Program Guide. Registration is now open: https://mocoparks.org/3cJF4JD.
4. Oak Chapel UM Hub Food Distribution: Drive-thru food distribution every Thursday from 11:00 a.m. – 1:00 p.m. at 14500 Layhill Rd., Silver Spring, MD 20906. Case Manager available to assist the public with Social services; Government assistance; SNAP/Food stamp; Mental health; COVID-19 testing and vaccination; Community clinic; Emergency rental and utilities assistance; Immigration information; Foreclosure prevention; Health insurance.
For appointment or walk-in contact Alejandra at 202-642-5316 or alejandra.merchan@cc-dc.org
5. Recycling: The Department of Environmental Protection announced that now Polystyrene (#6-PS) products, such as foam and non-foam/rigid containers, bowls, plates, trays, cartons, cups, egg cartons, etc. are not recyclable in Montgomery County.
Effective today, 1/1/22, the use & sale of all #6 polystyrene (foam & rigid) plastic food service ware is prohibited in @MontgomeryCoMD. Reduce waste & prevent litter. Switch from #6 & use compostable/recyclable food service ware. #SwitchFromSix

Visit https://t.co/Jy5canQDwy pic.twitter.com/8YUm6LabcT

— Montgomery County Dept of Environmental Protection (@MyGreenMC) January 1, 2022
For more information visit the website here. 
And as a reminder to our loyal readers…Find the latest coronavirus news updates in Montgomery County here.
For the latest news and events in Montgomery County, stay with MyMCMedia. We hope you will also follow MyMCMedia on Facebook, Twitter and Instagram.